To keep your small business profitable, it is necessary to perform regular bookkeeping and accounting tasks. While the day-to-day responsibilities of operating your business are important, it may be advantageous for you to outsource your accounting and bookkeeping work to the experts at Pequest Financial Services. Our bookkeepers will enable you to focus on running your business while we keep track of the numbers.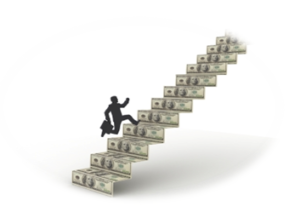 Bookkeeping work can take up a significant amount of a business owner's time and attention. Hiring an in-house accountant or bookkeeper can be expensive, and purchasing electronic accounting software can mean a steep learning curve for those unfamiliar with using these programs. Instead of bogging yourself down in the numbers, consider the freedom you can have when you take advantage of Pequest Financial's expert bookkeeping services.
Pequest Financial Services is the right choice for your bookkeeping needs. Utilizing Quickbooks Professional, our financial professionals provide a wide range of services for your business. For a low, monthly fee, as low as $100 per month, we will maintain your books, prepare reports for your accountant, compute your New Jersey state sales tax, and provide you with interim profit and loss statements.
Our bookkeeping services may be just what you need to reach your business goals of growth and debt reduction. Our team of financial experts will never look at your business as just a balance sheet. Instead, our bookkeepers will work with you to perform all the day-to-day accounting work necessary for your business' smooth operation.
When you work with Pequest Financial's bookkeeping service, you will have access to the financial data you need to make important decisions for your business. We provide you with information about:
Your profits
Cash position
Cash flow forecasts
Income statements
Current balance sheets
Accounts receivable
and Payable reports
You will always have the financial information you need to make decisions for your businesses.
Contact us today to learn more about Pequest Financial Services bookkeeping options, and receive a discounted fee when you combine our bookkeeping services with our payroll services.