Whether your payroll needs are large or small, the team at Pequest Financial Services have the right payroll options for your business. Spend less time on your payroll and more time on your business when you outsource your payroll needs to us. Whether you are looking to outsource your payroll for the first time or are considering switching from another payroll provider, we can make payroll for your small business effortless.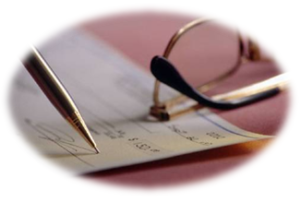 Payroll requires specific knowledge and skills that not all business owners possess. Protect yourself and your employees by entrusting your payroll needs to the experts at Pequest Financial Services. Spend more time running your business and less time managing paychecks when you opt into our Payroll Services. Combine Payroll with our Bookkeeping services and receive a discount on your monthly fee.
Our payroll services take the guesswork and headache out of paying your employees when we automatically calculate all relevant payroll, state, and federal taxes. Employees can enjoy the benefits of direct deposit, and you will enjoy the ease of year-end fillings with our automatic reports and year-end W-2s. With offices located in Hackettstown and Belvidere, NJ, we are experts at understanding the needs of businesses in Warren County.
Whether your employees are salaried, hourly, or contract, whether you have 25 or just 1 employee, we have the payroll solutions that work for you. Our payroll professionals provide compliance expertise, dedicated and responsive service, and all the information you need to keep your business operating smoothly and your payroll running dependably.
Contact us today to learn more about Pequest Financial Services payroll options.