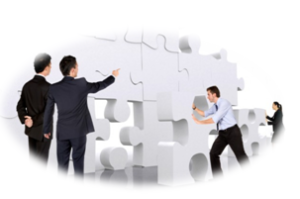 Congratulations on your decision to start a business! You have an exciting journey ahead of you, including the occasional obstacle. Before getting your business off the ground, you will need to take the proper steps to legalize your business formation as well as decide on your business structure. The team at Pequest Financial Services is here to guide you through the process of business formation to take the worry out of this important, first step.
We will work with you to understand your business' goals and needs, helping you determine the best possible business structure for you. Whether you wish to form a Limited Liability Corporation (LLC), a C-Corporation, or an S-Corporation, we can guide you through the necessary paperwork and documents step by step. With the many challenges that come from starting a business, don't let business formation be one of them. Contact Pequest Financial today to get started.
The financial experts at Pequest are the right consultants to help you get your business started. With two offices, in Hackettstown and Belvidere, NJ, we are ready to help you start your new business in Warren County today. We will help you handle your federal and state filing documents, guide you through your state business registration, and even assist you in obtaining your federal tax ID number. We help you through every step of the process, so you are sure everything is done right.
Contact us today to learn more about Pequest Financial Services business formation options.